As matter of fact, Shiraz is a 'can't leave yet' city! Literally, attractions of this city requires months to finish. But Of course, not all people have that kind of free time. And to make sure our guests and visitors enjoy traveling Shiraz even in short time limits, we prepared some one day Shiraz tours for our dear travelers.
They are, short, amusing, fun and definitely worth trying! Check them out now!
Shahcheragh shrine, Jame Atiqe mosque, Nasir Almolk shrine, Naranjestan palace and gardens, Zinat al-molook house and museum
Qalat is a village in Derak Rural District, in the Central District of Shiraz County, Fars Province, Iran.
Walking Through Zandiyeh Dynasty
Visit Karimkhani Castel, Vakil Bath, Vakil Mosque, Vakil Bazzar, Saray Moshir, Coppers Bazzar, Nasir Al molk Mosque, Naranjestan and surrounding museums
Eram Garden, Hafez Tomb and Garden, Jahannama Garden, Shapoori Garden
Persepolis and Necropolis Tour
 Persepolis (Takht-e Jamshid) and Necropolis (Naghsh-e Rustam)
 Kakh-e Ardeshr palace , Ghal-e dokhtar castle, Persian carpet weaving, Qashqai nomads (if available), Zagros mountains
Persepolis , Necropolis and Pasargadae
 Persepolis (Takht-e Jamshid) and Necropolis (Naghsh-e Rustam) Pasargade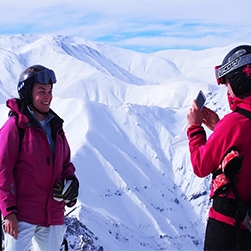 Pooladkaf opened in 2002 is a ski resort in the southwest of Iran. The skiing season starts in December and goes until the end of March 
Taste the most delicious flavors in Shiraz
Win the vacation of your dreams!