Hazrat Seyyid Amir Ahmad, known as Shah Cheragh and Sayyid al-Sadat al-Adam, is the oldest son of Imam Musa Kazem. his tomb nowadays is in the city of Shiraz as a hometown of all his lovers.
Are you Curious why do we call this holy shrine shah Cheragh (King of Light)?
By the time of the Amir-e-Assad-al-Dawlah, Deilami, no one did not know about the shah cheragh holy shrine even his tomb(crypt). An old woman had a house so close to there, and on every Friday night the light of the lamp glowed and it was continued for more night, finally she decided to tell this story for king.
The king and the attendees were surprised to and they did not believe this story but, king said: the first Friday night I'm personally going to her house to know the subject. As the night arrived on Friday, the king came to the old woman's house and, far from the crew, he slept there and told the old woman. As soon as the light turned on, wake me up; since, the old woman, as usual, had a brighter light than the other nights of Friday He noticed that he had lost his haughtiness on the bed of Amir-e-Assad-al-Dawlah, and cursed three times, "Shah! Cheragh" (king! The Light) and since then became known as the King of Lights."
Peace, Silence and beauty
The place will make your mind free, and improve your imagination with too much positive energy. The beautiful tiles of this mausoleum has multiplied the beautiful pond of the mausoleum several times. The when you are entering to this place, you enter another world and become luminous.
At night beauty of holy shrine become more and more, the countless lights that light up everywhere. The green, red, and white colors shine that there everywhere as you feel, your soul is flying into the sky.
Inside this beautiful tomb there is a wonderful mirror works, also there are tiles written in them by Persian and Arabic handwriting. The shrine is composed of a porch in the foreground and a great shrine at the end.
A mosque behind the mausoleum is built. There lies in the alcove beneath the dome, and the material is made of silver. There are two doors for the entrance to the yard and yard.
 One north of the building and one in the south and the top of these doors is a beautiful tiling that can be learned as head. It is built in a large pool, which contains many fountains and trees and trees. There are three doors, one to the Haji Bazar(market) and the other to the main mosque Cathedral, and a door enters the Shah cheragh market.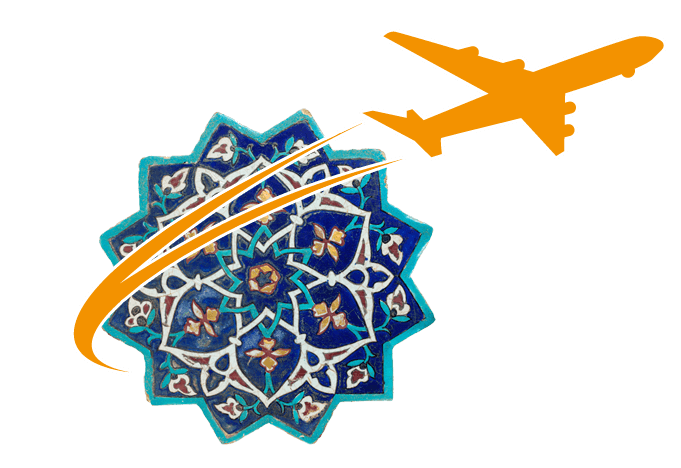 ZHINO PARS TOUR & TRAVEL CO.